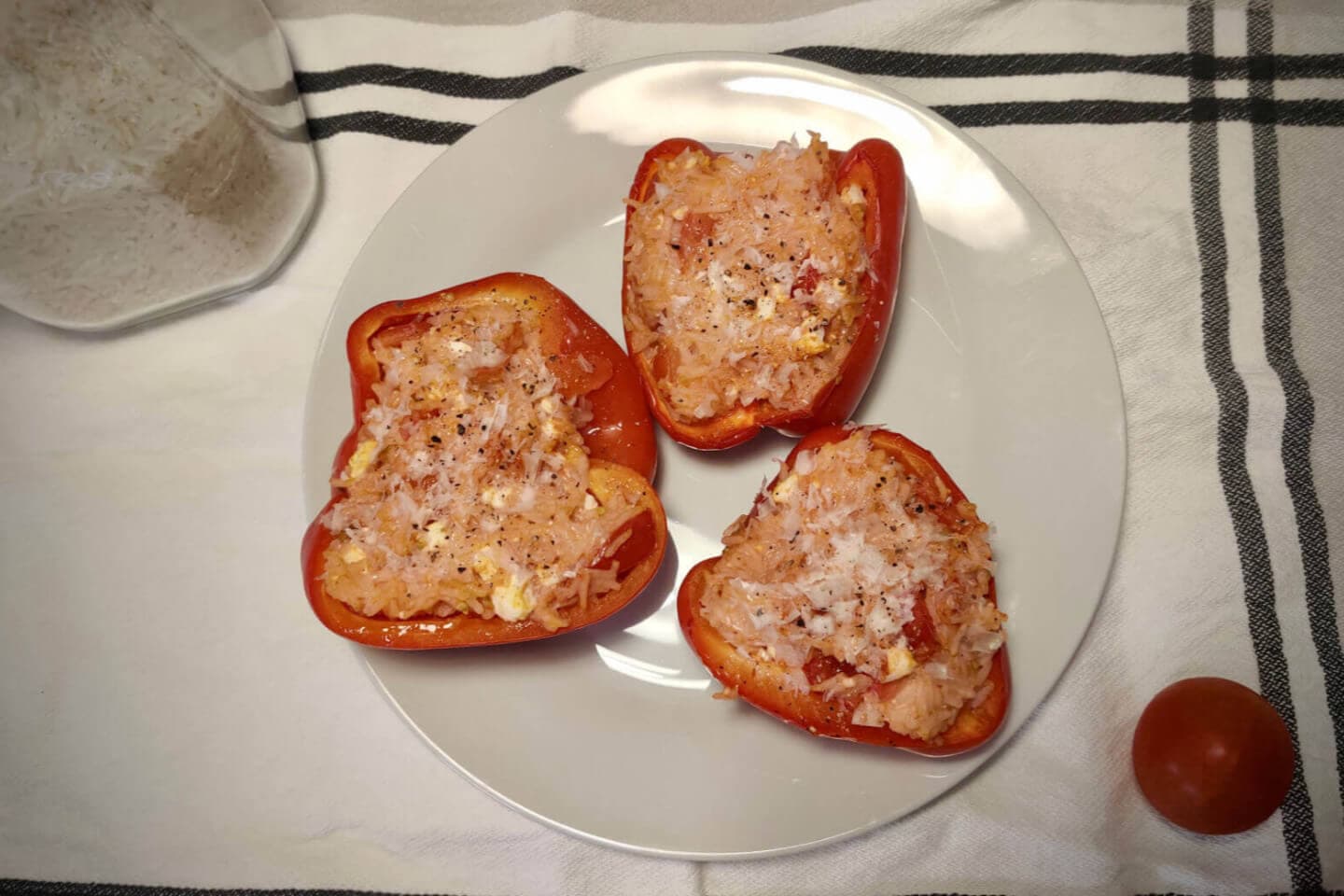 unit.none ingredient.bellpepper

unit.g ingredient.rice

unit.g ingredient.tomato

unit.g ingredient.feta

unit.tbsp ingredient.tomatopaste

unit.g ingredient.parmesan

unit.none ingredient.pepper
1

Cook the rice in twice the amount of salted water. It needs about 15-20 minutes until it's done

2

Pre-heat your oven to 180°C (350°F)

3

While the rice is cooking, dice up your tomatos finely and transfer them into a bowl together with the tomato paste

4

Cut the feta into really small pieces and add it to the tomatos. Season the mixture with a bit of pepper

5

Halve the bell peppers and remove their seeds

6

Once the rice is done, add it to the bowl and stir the stuffing well

7

Now, stuff the peppers, grate a little bit of parmesan onto them and bake them on a baking tray for about 10 minutes

8

Enjoy!