Spaghetti with Ham and Tomato Sauce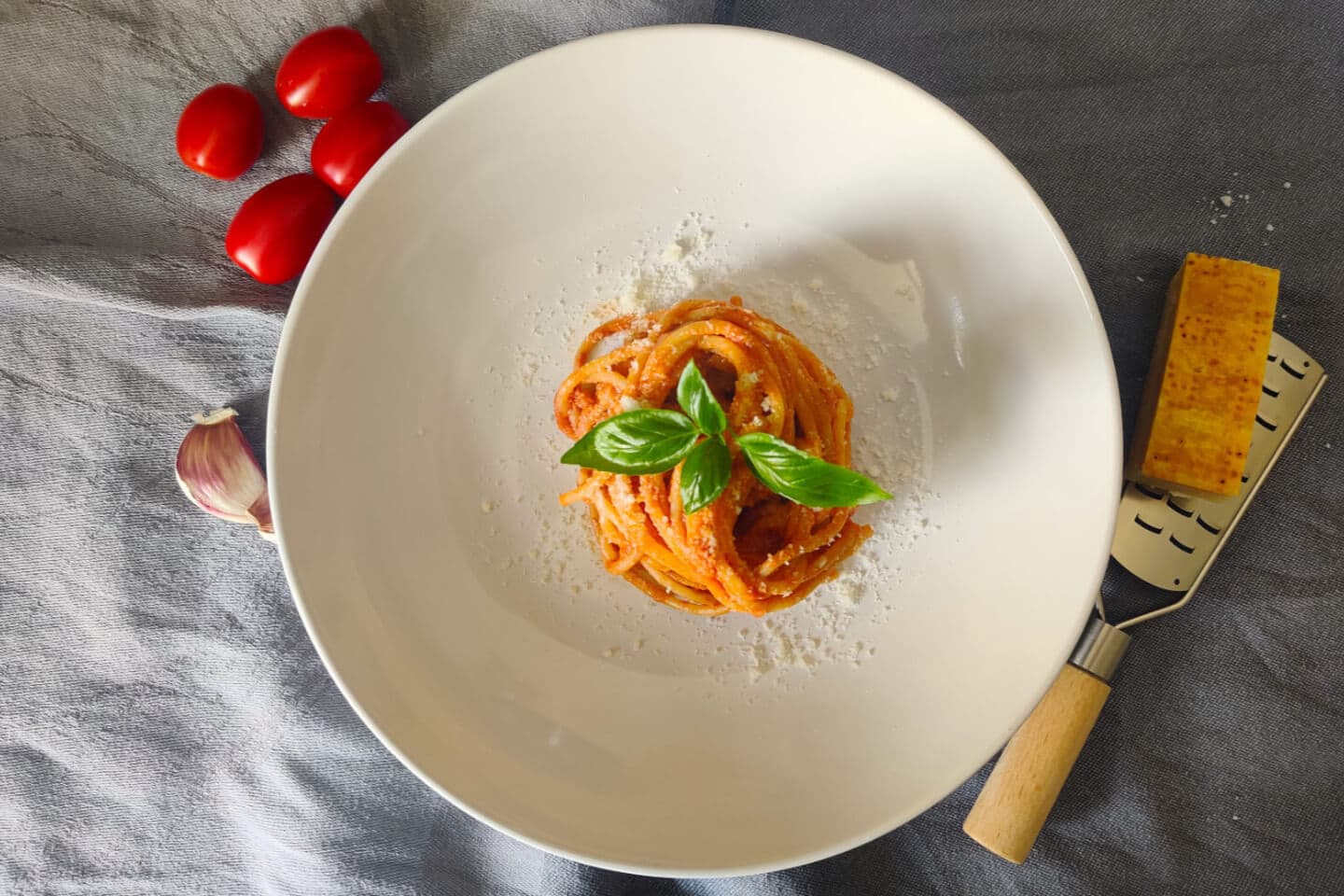 unit.g ingredient.spaghetti

unit.g ingredient.rawham

unit.g ingredient.strainedtomatos

unit.g ingredient.cremefraiche

unit.none ingredient.garlicclove

unit.none ingredient.onion

unit.none ingredient.oliveoil

unit.none ingredient.salt

unit.none ingredient.pepper

unit.none ingredient.oregano
1

Dice the onions and garlic cloves finely

2

Add a small amount of olive oil to a large pan (it has to fit the Pasta), heat it to medium heat and add the diced onions and garlic

3

Cut up your ham and add it to the pan. Lightly sautee everything for about 5 minutes

4

In the mean time, heat some water for the pasta and salt it once it boils

5

Now, add the tomatos and the cream to the pan and season the sauce with salt, pepper and oregano

6

Cook the pasta according to the instructions on the packaging, until they are "al dente" (about 10 minutes)

7

As soon as the Spaghetti are done, strain them and add them to the pan. Reduce the heat and let them soak up the sauce for about 1-2 minutes, while stirring lightly

8

Optionally garnish with some Grana Padano to taste and enjoy!